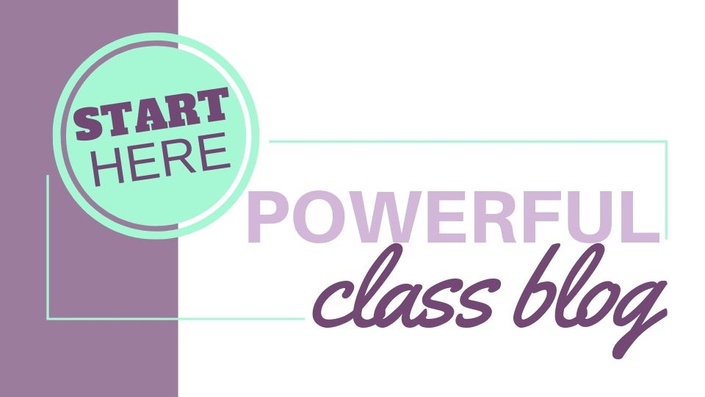 Design a Powerful Class Blog
Easy to follow step-by-step instructions for designing a professional and powerful class blog without having to master website design
You're a great teacher.
Which probably means you're also a very exhausted teacher. The last thing you want to do is add one more task to your to do list. What if I told you that a class blog has the power to save you time?
At the start of every school year there are lots of tasks to complete. One of the most important tasks involve routines for the classroom. Designing your behavior management system. Deciding how students will turn in assignments, check out books, borrow teacher provided supplies, ask to use the restroom, materials needed for class each day, signing out technology and the list goes on. This specific systems that you have in place need to be taught to your new class of students each and every year.
In fact, you probably have each of these systems typed up on a neat one to two page letter with a signature line at the bottom to ensure parents are also aware of the systems. These papers go out in the first week of school and it's likely you spend the rest of the first quarter hounding students to turn in their parent signatures. Maybe you spend an afternoon or evening calling parents about these signatures that you sent home. So much time wasted.
We all want to hold kids and parents accountable for being a part of a healthy and happy classroom environment. After all that's why these systems are in place, to ensure the quality of time spent in the classroom. Without these systems your classroom would be utter chaos and you would spend your entire day answering questions like, "Is there a pencil I can use? Do you have any paper? Where should I put my homework? Are you collecting these books? Can I get a laptop now?" Your students need to be empowered to be self sufficient members of your class.
BUT... chances these questions are still being asked after you've read the carefully written letter on procedures for the year and collected their parent signatures. Which means you are still wasting precious learning time by answering questions you feel students should know the answers to. A class blog is your solution!
That paper you carefully typed, read with the class, and asked parents to sign is probably now in the trash. Not a great place for students to use as a reference when they have a question. If it was on your class blog, along with detailed photos, students would always know where to go when they can't remember the systems you've created for the classroom. If they did ask a question you can quickly remind them the class blog has all their answers.
This same concept applies to information you've provided for parents. Have an important field trip coming up? Or maybe an extensive unit with a major at home project? Point parents to a blog post with all the details.
A class blog will allow you to add color, bold type, underlines anything that will drawn their attention to the most important pieces of information. You can add photographs and even videos to share student work.
Do you have parents who ask you the same questions year after year? Write a blog post that gives them answers. I can remember one year at parent teacher conferences there were about 5 different families who said I had no idea my child earned such a low grade on that assignment. When I asked if they had set up the Progress Book alerts they looked bewildered declaring, "I didn't know that was an option." Now I have an infographic that walks them through the simple steps of creating Progress Book grade alerts posted to the blog. When parents start talking about not knowing their child's grade I email them the link to that particular post.
It's that simple.
Setting up your class blog can also be a simple task. This free course will walk you through each of the steps for designing a professional looking, functional website. After 5 simple tasks you will have a place for students and parents to visit when they need to know more information about your classroom.
Each task in this course is organized to help you eliminate the trial and error of needing to learn the Wordpress platform. You won't be stuck, as I was, trying to teach yourself what you should do first. This course erases the overwhelm that comes with starting something new.
You will learn how to publish your class blog and how to maintain it throughout the school year. What are you waiting for? Save time today and get started with your very own class blog.
"This product you've created is AMAZING!!!! Wow, I'm totally impressed. It's just such a REAL thing that makes sense. This is so awesome. I love how each lesson is laid out as one actionable "chunk" each day."
- Laura Kebart, LanguageArtsTeachers.com
Course Curriculum
Build a Powerful Class Blog
Available in days
days after you enroll
Frequently Asked Questions
When does the course start and finish?
The course starts now and never ends! It is a completely self-paced online course - you decide when you start and when you finish.
How long do I have access to the course?
How does lifetime access sound? After enrolling, you have unlimited access to this course for as long as you like - across any and all devices you own.
Your Instructor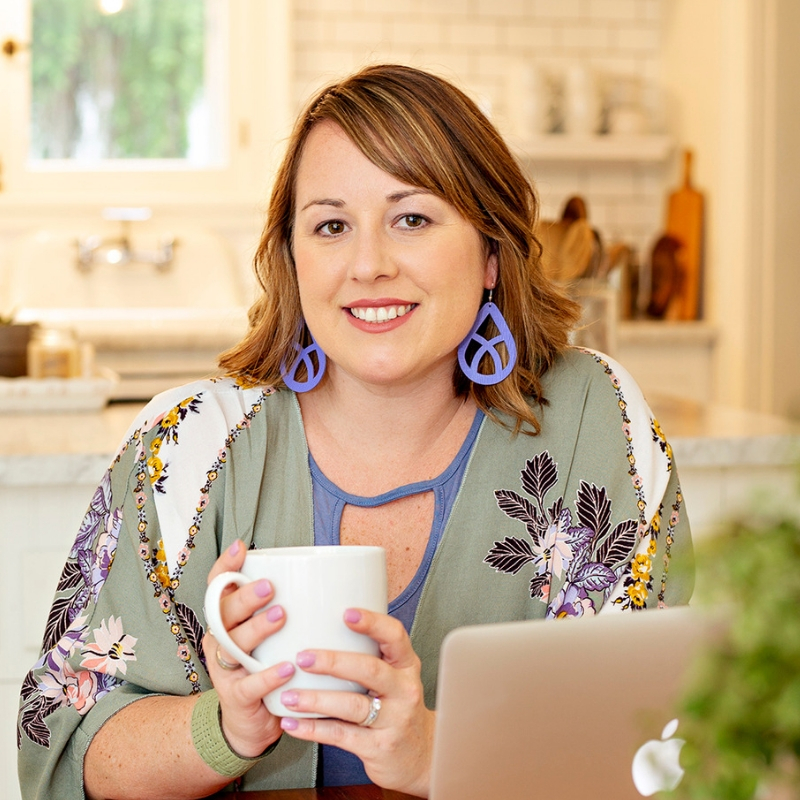 Hi I'm Carly!
A full time teacher since 2001. Most of my career was spent in the middle school classroom so I know all about the trouble with engaging unmotivated students.
I can still remember back to that first year of teaching when I finally took them to the computer lab for a project. Why did I wait so long? That's when I realized the power of technology in the classroom.
With all the options now it's not hard to find a new shiny piece of tech to introduce to your students. I'm here to tell you that blogging in the classroom has staying power.
Blogs are where the world turns when looking for answers. Teaching students how to use this skill has become a passion of mine. Teaching you how to also leverage this opportunity is part of spreading that passion.